I just finished my Easter Table.
Now I am packing for a two week trip.I am heading to Virginia Beach and Williamsburg,VA for a week with my husband, his sister and her husband. I will be coming home for a day and then off to Clearwater Beach, FL for a week with my brother, sister -law and nephew.
My husband is going back to work.
I was wanting to put pink candles on the table,
but they were not be be found. I settled for the green. They are Springlike and the bunnies have green bow ties. I like the green with the pink table cloth too.
My husband surprised me with the Pottery Barn Bunnies, salad plates and egg holders for Valentine's Day. He had seem them in the catalog and ordered them all by himself. He did a great job finding something I would love.
I used three different crystal candles holders to spice it up.
There seems to be a trend this year to use different sizes and shapes.
I made these napkins and table cloth. I was going to make it in white but after I made a pink runner for I friend, I loved it so much I decided to go with the pink for my Easter table . My sister-in law did the top stitching on the napkins. She sews much better. I have been taking a quilting classes and will show you the quilts in a few weeks.
I love these cute egg holders from The Pottery Barn .
Do you see my jeweled egg on my center piece?
I used a crystal basket to match
the stemware for my center piece.I took it downtown to the florist to fill with a spring flowers.
Can you find the golden egg?
I placed this setting bunny on a cake stand to add some height.
The dinner plate is from Fitz and Floyd. It is called Toulouse. It comes in green or blue.I ordered the blue but they sent the green. I liked both colors so I did not send it back.
I will not be home for Easter, but
the table is set for my husband and family.
http://betweennapsontheporch.blogspot.com/

http://savvysouthernstyle.blogspot.com/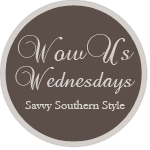 http://thetablescaper.blogspot.com/
http://cozyhomescenes.blogspot.com/
http://boogieboardcottage.blogspot.com/
http://ivyandelephants.blogspot.com/